Our ministers and staff are called to spend their days in service to the Donelson Church family and the surrounding community.

Please reach out to them if you need anything.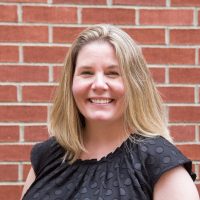 Christie Beddow has been the middle-school Minister at Donelson since 2014. Before moving to Nashville, she was sent and supported by Donelson as a missionary to Olomouc, Czech Republic where she served from 2006 until 2013. Christie earned her bachelor's and master's degrees in Communication Disorders. Christie's goal is to minister to the middle schoolers in such a way that they will live in confidence that they are completely loved by God and that they can serve the church no matter their youth. Christie is married to Peter Beddow and they attend Donelson together.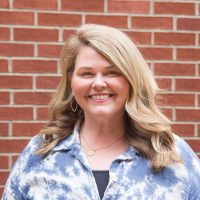 Abby is a member of our Children's Ministry team. She has attended Donelson since she was five years old. She is married to Kyle Carter and together they have three precious children. Oakley, Millie, and Archie are the greatest blessing she has ever been given. Abby enjoys creating beauty in the most ordinary places. She is always planning an event and preparing for the next thing. Making sure children feel loved and accepted is her passion. Serving within this ministry has been such a special experience. Being able to work alongside the Bible teachers that poured into her as a child is indescribable.  Abby's ultimate desire in this role is to create a place for families to raise their children to love the Lord. It takes a village and our Children's Ministry team is here to love your child and share the love of God with them.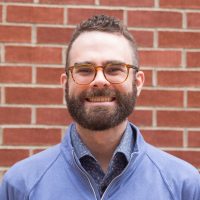 Drue Clark began serving as Donelson's Discipleship Minister in August of 2023. This followed 6 years of serving in the role of Associate Minister of Church Life at DCC. He is a graduate of Lipscomb University, with a B.A. (Ministry & Theology: Preaching and Youth Ministry) degree and a Master of Divinity degree. Drue grew up in Nashua, New Hampshire, where his family has served the Kingdom of God for many years. He also is a trained Spiritual Director. Drue is married to a wonderful nurse named Arden as of August 2020. They enjoy eating Mexican food and walking the greenway. Drue is also a donut and baseball enthusiast! If you have any questions for Drue (or would simply like to grab lunch!), feel free to email him.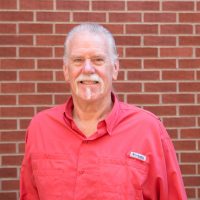 Youth Minister, Worship Leader
Danny Gregg has served as the youth minister since 1989 and also serves as our worship leader. A native Oklahoman, Danny has a bachelor's degree in music education from the University of Oklahoma. His responsibilities include ministering to the youth at Donelson; keeping families informed and equipped in the spiritual formation of our children; teaching classes; equipping small group coaches in weekly meetings with teens; and planning youth events, camps, retreats, mission trips, and service projects. Danny's goals are to see our youth become devoted followers of our Lord Jesus Christ in loving God, loving each other, loving their families, and loving the world as Jesus gave Himself for the world. Danny and his wife, Lisa, have four children: Cassidy, Cody, Carson, and Colt.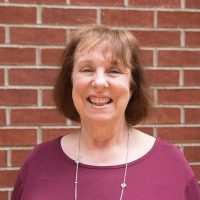 Janice Henegar has been a member of the Donelson staff since 1980. She is currently serving several different areas at Donelson with her primary focus on youth. Janice has called Donelson home since 1958. She and her husband, Greg, both grew up here at Donelson. They have three children, Jennifer (Craig) Sherrill, Eric, and Bethany Henegar and three grandchildren, Blake, Maddox, and Ella Rose Sherrill, all members of the Donelson family.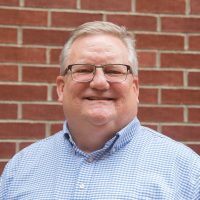 Minister of Community Outreach & Church Life
Russ has been on staff since February 2011. He and his wife, Donna, grew up at DCC. After serving as a youth minister in Kentucky and Florida, Russ preached for the Rural Hill congregation in Nashville. He also taught Bible at Ezell-Harding Christian School and Youth Ministry at Lipscomb University. He has a Bachelor's and Master's degree from Lipscomb University as well as a Graduate Certificate in Conflict Management. He and Donna have three daughters and sons-in-law, seven grandchildren, and a foster daughter and granddaughter in Guatemala.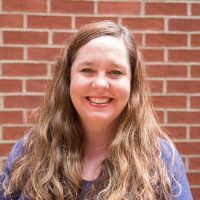 Jennifer Sherrill began working as a part-time Donelson staff assistant in June 2014. She is a graduate of Middle Tennessee State University with a bachelor's degree in Family and Consumer Studies with a Child Development and Family Studies concentration. Jennifer grew up at Donelson and attends with her husband, Craig, who has been a member since 2002 when they were married. Jennifer and Craig have three children:  Blake, Maddox & Ella Rose.